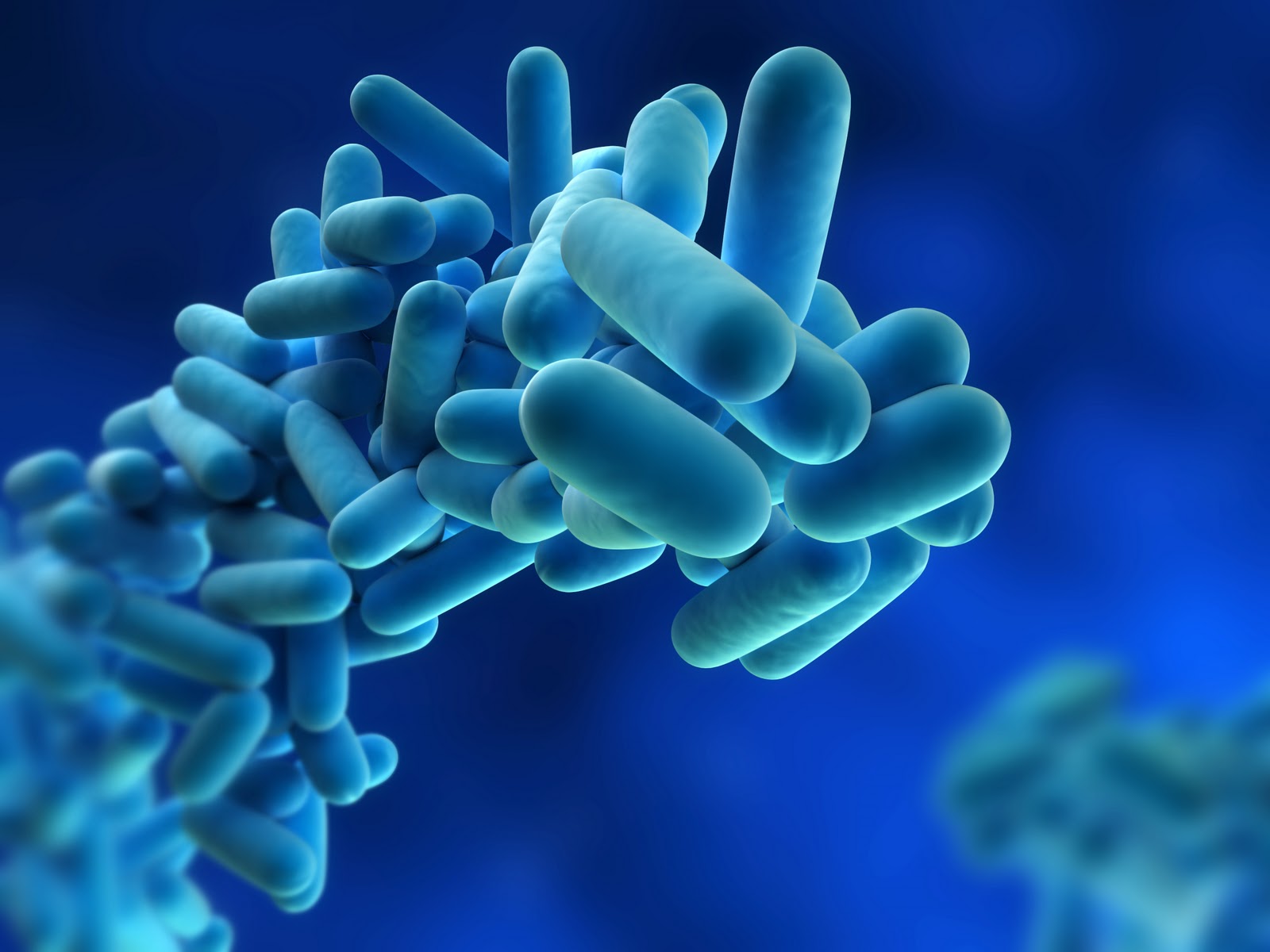 Legionella is a gram-negative bacteria responsible for different types of human diseases. One of this illness is Legionnaires disease, atypical pneumonia which signs and symptoms include a cough, shortness of breath, high fever, muscle pains, and headaches. This often begins two to ten days after being exposed to an aerosol that contains the bacteria.
Legionella bacteria multiply in water with a temperature from +20 to +50°C. If the temperature above +50°C bacteria lives, but do not multiply. Legionella bacteria dies if water temperature above +65°C.
The bacterium is found naturally in fresh water. If this water is not treated correctly before to enter in the industrial systems, bacterias can contaminate hot water tanks and hot tubs. Therefore, Legionella in cooling towers is a well-known and very serious topic.
Untreated and no surveillance systems with biofilm, corrosion and fouling are the perfect environment for the growth of Legionella. Also, warm water, like showers and fountains can be an especially favourable environment for Legionella. For these reasons, it is highly recommended to treat hot water systems. Otherwise, any infection with Legionella will lead to serious damage to your health. Legionella prevention is just as indispensable as a quick and reliable Legionella analysis. Legionella analysis according to ISO 11731 on Legionella spp. is done by cultivating the Legionella on defined nutrient media. The difficulty of detection is due to the presence of accompanying flora in the wastewater.
In addition, Legionella requires 9-10 days longer time to grow in the nutrient medium. In comparison, existing accompanying germs can already form colonies on the nutrient medium in a period of 2-3 days. In order to minimize the disruption of existing accompanying flora, methods for pretreatment are described in ISO 11731 and also in the new UBA recommendation. The effort for the examination laboratories has increased significantly with the new requirements.

ŠOMIS with a long experience in treating the systems against Legionella provide solutions and professional advice:
Comprehensive treatments combining biocides and biodispersants to effectively control biofilm growth.
Specific biocides treatment for drinking water, which is especially recommended against microbiological and Legionella growth.
Dilurit® BC S-System: our innovative oxidizing in-situ system is high effective against Legionella. According to DIN EN 13623, our Dilurit® BC S-System fulfilled all requirements.
For more information about our Legionella control:
KuriLoc Kit is the innovative rapid test for Legionella determination
Legionella control with Dilurit® BC S-System one step ahead
KuriLoc Kit – Legionella testing kit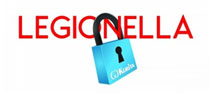 Legionnaires disease was discovered in the late 70's after several outbreaks. In the last ten years, the authorities and countries started to intensify their efforts to regulate the topic. Countries like Spain, France, Nederland, Germany and UK have strict laws that force the final users of the water in industrial and municipal installation to have a close control of their systems and applications. Even in the countries where direct laws about Legionella don't exist, there are guidelines, norms or best practices that must be fulfilled.
One of the latest innovations in the Legionella control is the rapid detection method: KuriLoc Kit. This Legionella testing kit offers the first results only 3 hours after the sampling and is highly specific. The determination is made specifically by the RNA of Legionella, which occurs in the water sample. RNA is only found in living cells compared to DNA, including cells in the VBNC state. The KuriLoc rapid test is for the determination of Legionella spp. designed. The KuriLoc rapid test is already used in accredited and other laboratories and provides an overview of the Legionella concentration within a few hours. Thus, a timely assessment of a performed treatment in systems for problems with Legionella as in-house control can be done. This increases the reliability of the systems and minimizes a potential health risk for third parties and their own employees. Furthermore, the monitoring of microbial deposits (biofilm) in industrial aquifers - reproducible, quantitatively and in real time - is an essential element for a successful process control with regard to contamination. Fast detection and monitoring of microbiology play a central role.
Customers benefit from the advantages of the fast detection kit KuriLoc, either by purchasing their own device or by using the Legionella testing services of ŠOMIS´s laboratory.
Our Legionella control concept offers a full package for the control, monitoring and treatment of the Legionella:
Certified specialists by the VDI;

Fast detection methods KuriLoc;

Legionella testing service;

Action Plan;

Monitoring HydroBio® Advance;

Technologies & products Dilurit® BC S-System;

Legionella risk assessments;

Procedure;

Sampling & analysis;

Cleaning & disinfection;

Training.
Ligionella control by using Dilurit® BC S-System
Microbiology, biofilm, Legionella, Pseudomonas are sources for several problems in water systems and therefore of main concern in the industry. A system not properly controlled can lead to high economic losses and have a direct impact on the health of the population.
ŠOMIS, JSC has a long experience in the microbiological control and biofilm in water and paper systems.
Dilurit® BC S-System:
a fast and easy detectable oxidizing biocide;

a monochloramine will be generated, that decomposes 100% in environmentally innocuous inorganic compounds.

Dilurit® BC S-System has extremely high disinfection rate against:
Any kind of slime-forming microorganism;

Sulfate-reducing bacteria;

Legionella;

Algae;

Yeast;

Mould

Filamentous bacteria

Pseudomonas.
Dilurit® BC S-System is a mild oxidizer with a broad spectrum of efficacy, a long-lasting effectiveness and a good compatibility with other process chemicals.
Our team of experts have a proven knowledge in solving any microbiology-related problem. In addition, we supply state-of-the-art makeup and dosing equipment as well as on-line monitoring and control technology. All our biocides are non-toxic and comply with the EU-Biocides-Regulation.
Optimum required dosage is ensured by just in time reaction with Dilurit® BC S-System. As a result, economical and efficient use of the applied products and a smooth plant operation controlled by a continuous online monitoring system is achieved.
Benefits with Dilurit® BC S-System are:
Outstanding performance in a broad pH range (pH 6 -10) – even under challenging conditions (neg. system ORP, high conductivity).

State-of-the-art make-up and dosage system: 100 % conversion of the reactive components. No AOX (adsorbable organic halogens) and THM (trihalomethanes) formation.

A very selective oxidizer; no negative effects on process chemicals.

The biology does not adopt itself to the biocide. Excellent performance in slime control.

Significantly reduced operation costs compared to other oxidizing systems.

Real-time process monitoring via CI- and ORP- measurements.
State of the art dosage system available in 3 different versions:
There are 3 different dosing systems to optimize the treatment and to automatize the dosage and control of the product application. Each one of these systems is tailored to be able to treat a different kind of applications.
Economic: dosing pumps controlled by water counter (fixed ratio)
Comfort: Via cooling tower controller, pH-controlled, (fixed flow)
Total Control: "Own" controller, flow-rate via a pump, pH-controlled
Consult our experts to find the best solution for your water system.
We offer a complete concept of Legionella's cornering system, including risk analysis and training.
ŠOMIS is your strategic partner for Legionella bacteria control!