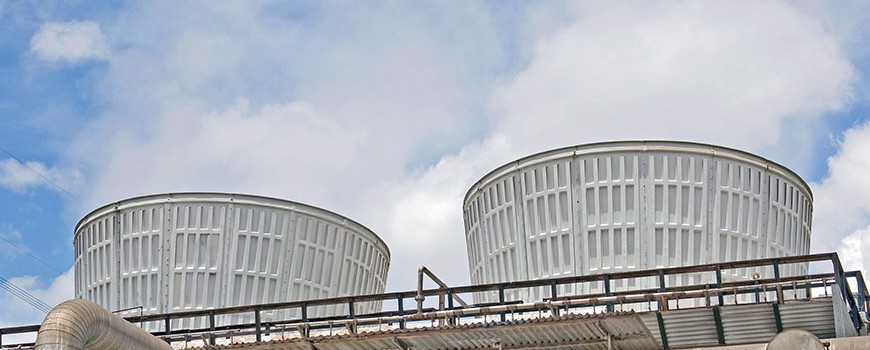 Turbodispin® prevents the formation of crystals from water hardness by blocking crystal growth (Threshold effect) in open cooling systems. The product does not contain phosphorus or nitrogen.
Turbodispin® meets the requirements of EN 15039: "Chemicals for the treatment of drinking water - Anti-scalants for membranes - Polycarbonate acids and salts". Some Turbodispin® products can be used with biocides to increase their efficiency.
Turbodispin® 4360
Turbodispin® 4360 is a water treatment dispersant for cooling systems. The product is used in systems where metal surfaces must be protected against corrosion, contamination and deposits. Turbodispin® 4360 is an excellent organic sludge dispersant.
Turbodispin® 4360 is a liquid product based on an amine forming film. Thanks to its characteristics, Turbodispin® 4360 keeps surfaces clean, free of organic and mineral deposits. Amine film protects against oxygen and corrosion.
The dosage of the product depends on a large number of factors and is selected with the help of ŠOMIS experts. Typical shock treatment: 1 g/m³ (2 times a day for 30 minutes).
Turbodispin® 4360 is dosed directly into the cycle as a concentrate. Dilution of the product is not recommended. For efficient processing of the system, we recommend using the Turbodispin® 4360 shock dosing system.
Turbodispin® D 83
Turbodispin® D 83 is a non-ionic biodispersion agent for water treatment in cooling systems. Turbodispin® D 83 has excellent dispersion properties and dissolves organic impurities in industrial water systems. When dosed with biocides and chlorine, it increases their biocidal effect.
Active substances: organic copolymers. Turbodispin® D 83 is non-toxic and waste water has no environmental impact when using the recommended dosage. Turbodispin® D 83 is resistant to hydrolysis and chlorine. Thanks to the surface active substances, the silt and microbiological flora in the water is kept suspended. Active chlorine easily stops the growth of microorganisms and sludge. When using Turbodispin® D 83 at temperatures below 25°C, it slightly foams. When used together with biocides, the need for biocides is reduced and heat transfer in heat exchangers is increased.
Turbodispin® D 83 can be dosed in concentrated or diluted with shock doses or continuously using a dosing pump. The required concentration depends on the water properties and is between 5 - 50 g/m3 .
Turbodispin® D 100
Turbodispin® D100 is a scale dispersant for boiler treatment. The product is used for the treatment of steam generators and hot water systems from scale.
VIDEO: Turbodispin® D 100 - cooling water treatment
The product can also be used for co-dosing Luphos®/Albaphos® products containing polyphosphates and oxygen binders. In this case Turbodispin® D 100 improves their efficiency. Active ingredients: sulfonated polycarboxylates.
Turbodispin® D 100 supports solids, iron oxide and calcium phosphate, which are the result of the action of Luphos®/Albaphos® , in suspended state, thus protecting against the formation of solid deposits of calcium inclusions on important parts of the equipment. With the continuous use of Turbodispin® D 100, old deposits are removed. The results are obvious - clean surfaces which are coated with a protective layer of magnetite and economical boiler functioning.
The Turbodispin® D 100 can be dosed both concentrated and diluted. The product can be mixed in any ratio and dosed with Luphos®/Albaphos® products.
The amount of product required depends on the quality of the feed water, the amount of iron in it and the operating pressure. The metering pump must be made of chemically resistant materials. The product is dosed straight to the feed water tank.